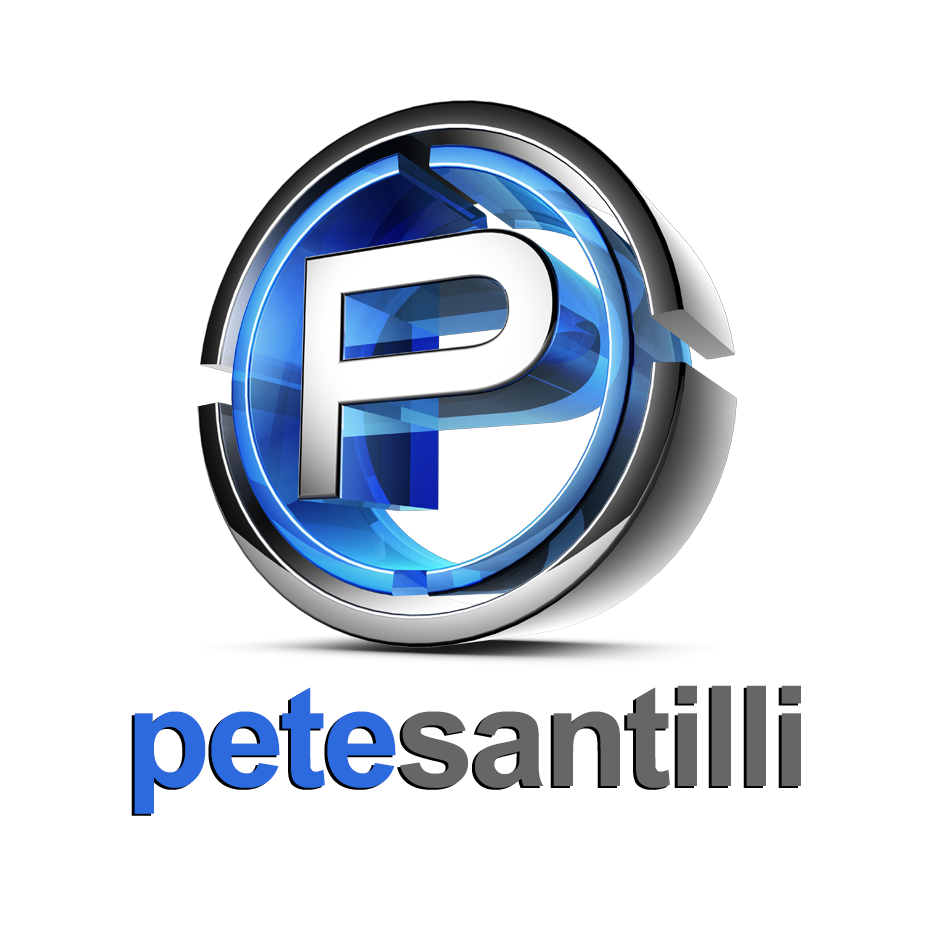 EARTHQUAKE: Trump Heads To Davos As FBI's Secret Society Obstructs Justice | #AskPete
Episode #1186 - The Ready Room with Pete Santilli & Deb Jordan - January 23, 2018
News about the FBI's potential obstruction of justice hit wire within the past 24 hours.  Even President Trump tweeted about the matter, and sent an earthquake tsunami throughout the #Deepstate.  As Trump heads to Davos Switzerland to face the New World Order globalists, he departs as Attorney General Jeff Sessions announces an investigation into the missing texts between corrupt secret society members within the FBI.  The top news headlines include a 7.9 earthquake in Alasks which triggered tsunami warnings across the west coast, developments in the #ReleaseTheMemo effort in Congress, as well as news about a man being arrested for threatening to shoot up CNN.  Interesting note:  The FBI secret society text debacle didn't even make Google's top 50 trending stories.
Today's News Headlines:
Trump promised to 'Make America Great Again.' World doesn't think so http://ow.ly/AxUq30hWU5T
Tsunami warnings canceled after magnitude-7.9 earthquake off Alaska - CNN http://ow.ly/CElk30hWU9J

FBI Agents Discussed "Secret Society" Within DOJ And FBI Working To Undermine Trump http://ow.ly/8aF830hWUc1

Congress Quietly Pushing Bill To Require National Biometric ID For "ALL Americans" http://ow.ly/3f2v30hWUfd

BOOM: Attorney General Sessions Orders Probe Into Missing FBI Text Messages | Daily Wire http://ow.ly/Vb1C30hWUjX

GOP Lawmakers: FBI Officials Peter Strzok and Lisa Page Texted About 'Secret Society' After Election http://ow.ly/8lUP30hWUm7

Michigan Man Arrested for Threatening to Shoot Up CNN: 'I'm Coming to Gun You All Down'  http://ow.ly/V0EU30hWUtI

Ohio Rep. Dave Joyce: FISA Memo 'Deeply Disturbing' http://ow.ly/5Prq30hWUx9

Brazen Plot To Exonerate Hillary Clinton | The Daily Caller http://ow.ly/UeYr30hWYnB
https://instituteforenergyresearch.org/analysis/federal-assets-above-and-below-ground/
Protect your Data from Hackers & Spies!  Click here! http://sbn.buzz/vpn Use promo code "PETE" for 20% OFF!     Today's show is brought to you by our newest sponsor, Virtual Shield.    We are also Virtual Shield customer, and we not only wanted to share this valuable service with our listenership; supporting them will help them continue to sponsor our show.  Please visit Virtual Shield today and sign up for a 30 day free trial with the easiest to use and install VPN in the world today.
============================
Tune in to The Ready Room with Pete Santilli LIVE | Sunday through Friday at 11am EST / 9am CST / 8am PST http://sbn.buzz/live
The Ready Room with Pete Santilli & Deb Jordan is a FUN, laid-back 2 hour connection with listeners where he takes calls and interacts directly with people and answers questions in real time from chatrooms around the world.  Just ask Pete!!  It's easy -- If you want Pete to answer a question just put "#AskPete" before your question so it grabs his attention -- and that's it.  It's raw -- It's real -- it's a listener driven Social Media Broadcast.
Live show - listener call-in line: (563) 999-1449
Free 24 hour listen-line (712) 432-7848 (program this number in your cellphone & listen to the re-broadcast when you're out & about!)
BACK-UP STREAM:  http://sbn.buzz/youtube
============================
HELLBOY's LAST RIDE UPDATE:  Duane Ehmer & "Hellboy" are making progress on their journey to Lompoc, California from Northern Oregon
Convicted Malheur National Wildlife Refuge Protester Duane Ehmer & his horse "Hellboy" kicked off their 900 mile journey to Lompoc, California at 2pm PST 12/26/17.   For more information about Duane journey & about the Hammond Family visit: http://sbn.buzz/hellboy
============================
*** We need your help now more ever, as we fully intend to be 100% "listener supported" in our efforts to bring news and analysis to the American public….Please support us! Go to: http://paypal.me/petesantilli for a one-time contribution or http://sbn.buzz/support to make a regular monthly contribution.  We now accept cryptocurrency:
BTC:  1EYaSFyHuvzcDf6QFayxj6FvFEJSUximTi
BCH: 1Jr2LJXRnRR2HFYr4Wy3hzVWS5bxcyJ4XU
ETH:  0xA056e3e023Ff0fb77B754f4B246D5a8F145c8d6A
LTC: LhS9Mewf9dsUY1qsXVb2VtRNGi7oLsbeaL
If you are a new listener, please be sure to LIKE our Facebook page and subscribe to our YouTube channel to get daily updates, notifications and alerts about upcoming Special Reports. 
Join us in our Facebook Group, "The Ready Room": http://sbn.buzz/readyroom
Get on our mailing list:  http://sbn.buzz/promo
Visit Our Website:  http://sbn.buzz
Subscribe To Our Youtube Channel: http://sbn.buzz/youtube
Daily Live Show:  http://sbn.buzz/live
Support The Pete Santilli Show:  http://sbn.buzz/insider
Like Our Facebook Page: http://sbn.buzz/facebook
Follow Us on Twitter: http://sbn.buzz/twitter