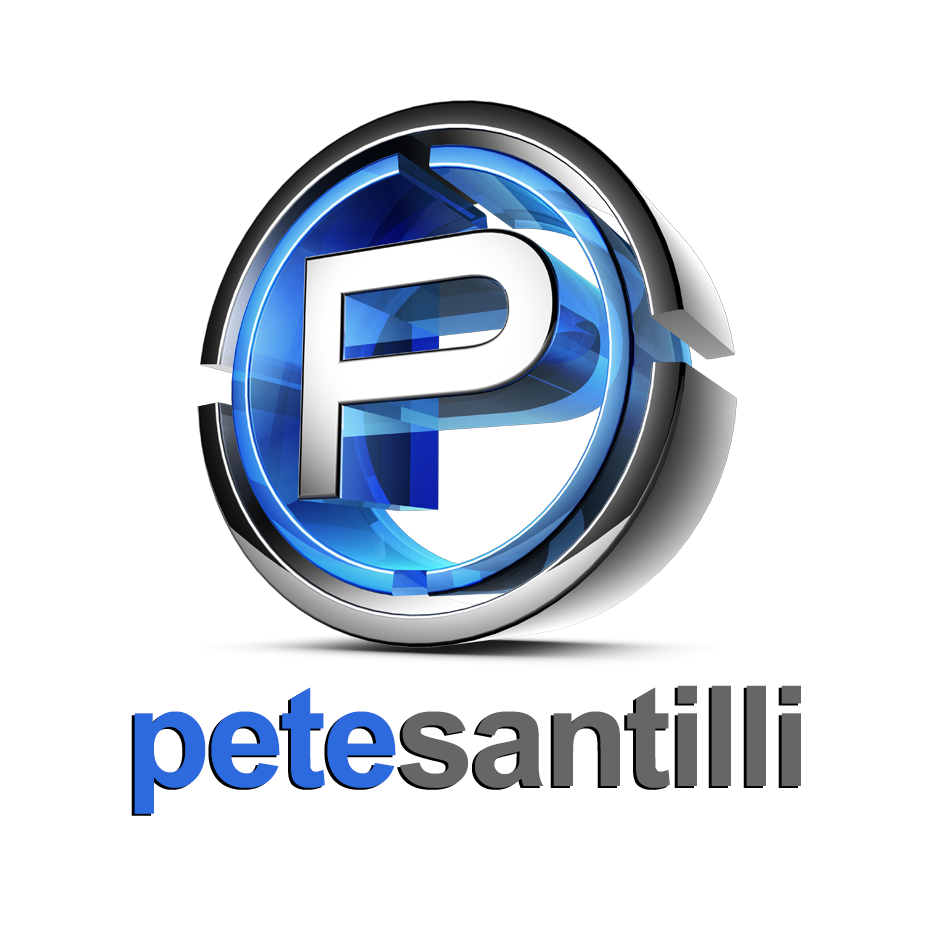 🚨Documented Proof:  Comey & McCabe Lied Under Oath
Episode #1255 - The Pete Santilli Show with Pete Santilli & Deb Jordan - Friday April 20, 2018
Guest: Deborah Taveras:
Deborah Taveras joins Pete today to discuss the plan for "resilient Cities"
Deborah Tavares is a 3rd generation land developer of residential construction and has been self‐employed in a family operated business for over 30 years. She specialized in land feasibility studies, acquisitions and building permit processes, including required Environmental Impact Reports (EIR), along with furnishing Department of Real Estate (DRE) subdivision requirements and the entire construction build‐out to completion. It was during this process that the restrictions of property rights became evident under the creeping constraints of the United Nation's AGENDA 21, through land use limitations, restrictions, regulations, fees and increased liability exposures. Deborah is spreading the word, exposing the connections between mysterious global trends of man‐made and corporate/military controlled technologies, weaponized frequencies, the falsified science of the "global warming" movement, and other major programs intended to cause damage to health and reduce the population and to eliminate freedom for all people for all time. A primary example of this is the multi‐national program to install electromagneticradiation‐emitting electric meters (Smart Meters) and programs that will create scarcity of electricity, gas and water. Deborah's highly visible opposition to Smart Meters has been heard on national and international radio shows, digital media, magazine and newspaper coverage, a discussion with Ted Turner—Depopulation 95%/Cannibalism (on YouTube—Ted The Terrible Turner), Russia TV (RT) television coverage at Bohemian Grove/2011, smart meter protests, community awareness campaigns and countless city, county and public utility meetings. For more information on her research, she has a variety of websites, including: Websites: StopTheCrime.net RefuseSmartMeters.com ToxicSky.org ToxicDrinkingWater.org .  http://stopthecrime.net/
Today's News Headlines:
➡Donald Trump: Comey Memos Show 'He Leaked Classified Information' – The Pete Santilli Show http://ow.ly/Ghp630jAHmO
➡Trump tweets that Comey memos 'clearly' show no obstruction, collusion – The Pete Santilli Show http://ow.ly/nnRV30jAHpe
➡Woman charged with bringing loaded gun to CIA headquarters – The Pete Santilli Show http://ow.ly/zdOn30jAHrO
➡6 Things You Need To Know About The Released Comey Memos – The Pete Santilli Show http://ow.ly/iPzy30jAHv0
➡Justice Dept inspector asks US attorney to consider criminal charges for McCabe: reports – The Pete Santilli Show http://ow.ly/zFgE30jAHwY
🚨BOMBSHELL BOOK EXPOSING BLM ABUSES: http://ArrowToTheHeartBook.com
Amazon Affiliate Link ▶️ US: http://sbn.buzz/arrowtotheheart 
▶️ Support Free Speech: http://www.sbn.buzz/donate 
▶️ Share Info & Speak Freely: http://sbn.buzz/chat 
▶️ LIVE Show: http://sbn.buzz/live   
▶️ Download APP: http://sbn.buzz/podcast 
▶️ Main Youtube Channel: http://sbn.buzz/youtube   
▶️ Steemit: https://steemit.com/@petesantilli 
▶️ DTube: https://d.tube/#!/c/petesantilli 
▶️ Bitchute: http://sbn.buzz/bitchute   
Your support is essential to SBN & The Pete Santilli Show, which is 100% funded by viewers like you through direct donations and sponsor support. Please support the show by making a one time donation or signing up for a monthly recurring donation at: http://sbn.buzz/donate , and please also consider supporting our sponsors with loyal patronage.
▶️ 1. Donate: http://www.sbn.buzz/donate 
▶️ 2. Newsletter Sign-Up: http://sbn.buzz/promo 
▶️ 3. YouTube LIVE: http://sbn.buzz/youtubelive   [📍Subscribe & Click Notification Bell📍]
▶️ 4. Subscribe to our Podcast: http://sbn.buzz/podcast   
▶️ 5. Share news info & speak freely: Join us in the 24/7 chat room http://sbn.buzz/chat 
🔴 D.Tube: http://sbn.buzz/dtube 
🔴 Bitchute: http://sbn.buzz/bitchute 
🔴 Steemit: http://sbn.buzz/steemit 
🔴 Gab: http://sbn.buzz/gab 
🔴 Twitter: http://sbn.buzz/twitter 
🔴 Facebook: http://sbn.buzz/facebook 
🔴 Instagram: http://sbn.buzz/instagram 
Amazon Affiliate Links
▶️ US: http://sbn.buzz/arrowtotheheart 
PLEASE SUPPORT OUR SPONSORS…ESPECIALLY BECAUSE THEY ARE SUPPORTING INDEPENDENT MEDIA:
Please support our newest sponsor:  Brother Doc's Beef Jerky - "One Bite & You're A Believer"   http://sbn.buzz/brotherdocs
Pete & Deb's Top Five Health Ranger Picks:
Health Ranger Store: http://sbn.buzz/healthranger
Protect your Data from Hackers & Spies!  Click here! http://sbn.buzz/vpn Use promo code "PETE" for 20% OFF!     Today's show is brought to you by our newest sponsor, Virtual Shield.    We are also Virtual Shield customer, and we not only wanted to share this valuable service with our listenership; supporting them will help them continue to sponsor our show.  Please visit Virtual Shield today and sign up for a 30 day free trial with the easiest to use and install VPN in the world today.
===
Tune in to The Pete Santilli Show LIVE:
3 hours Monday through Saturday @ 9am-12noon EST ● 8am CST ● 7am MST ● 6am PST http://sbnlivecast.com   BACK-UP STREAM:  http://sbn.buzz/backupstream
Live show - CALL-IN-LINE: (563) 999-1449
Free 24 hour listen-line (712) 432-7848 (program this number in your cellphone & listen to the re-broadcast when you're out & about!)
===
Please support us! Go to: http://paypal.me/petesantilli for a one-time contribution or http://sbn.buzz/support to make a regular monthly contribution.  We now accept cryptocurrency!
Know your Marxist enemy's playbook - Rules for Radicals: http://sbn.buzz/rulesforradicals       
© 2018 Santilli Broadcasting Network. All rights reserved.
Important Disclaimer:  The point of view and purpose of this video is not to bully or harass anybody, but rather share opinions and thoughts with other like-minded individuals curious about the subject.  *** If you are part of the "YouTube or Facebook Community", you will be offended & are not welcome to view this broadcast. If you are a like-minded deplorable, you'll love our show!